ok..in this post..i would like to share with you guys some of the places to shop in my state...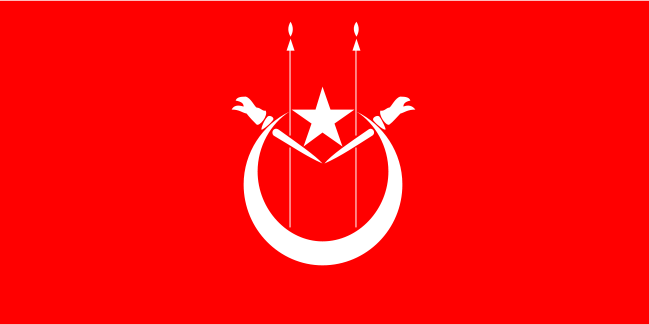 Yes..Kelantan :)
i guess..when i said..KELATAN..they will say..pasar siti khadijah..so lets all start there..haha
Pasar Besar Siti Khadijah..located in the hearts of Kelantan..Kota Bharu...
it was named after the wife of the Prophet Muhammad Rasulullah S.A.W.. >Siti Khadijah <
they said..if you never been here..stop calling yourself a kelantanese..(is it ?) i dont know..haha
if you are going to do some research about kelantan..step in ur foot here...because in the 'pasar' alot of people and citizen will be here... btw...good bargains too.. :P
variety of things were sell here...i would say..everything you need.but mostly..it consist of food and things like clothing and so on..if you're looking for gadget..sure..this is not the right place.. :P
Now..lets move on to KB Mall.
in 2007..this shopping complex had been honour as the most awesome place to do some shopping in 'retail development'
lot of things to be found..this Mall isnt in the town..but if you are from machang, k.krai...you gonna reach this place first..so...enjoy!
my comment : i love going here..to buy some gadget and anything that come into my mind..haha..
RANTAU PANJANG-syurga membeli-belah kelantan..
it is widely known by the shoppers..haha..
i dont remember much about this place because..last time i go there is when i'm still a kiddy...
but i will still suggest it..they said..the thing there are cheap and you can always grab your money out of your pocket..without no worries..haha
.................................
similar to rantau panjang but the price here are a litle bit higher...but still a good place to go...hehe..
what about wakaf che yeh?
wakaf che yeh is another shopping centre for you guys..
it is a 24 for hour opening but...the night view is much more attracting and merrier..haha
---end--
so..what are you waiting for?
i'm not a person who loves to shop..so..some place..i've never been there..haha...just to promote my state...
actually..what i like about my country is the theme ' membangun bersama Islam' "together develop with Islam"..isit? i translate in in my own way..he he he..
and i love the environment.something that hard to be found anywhere :(
p/s : i copied the picture from other blogs... so if you're happen to be the owner..i'm sorry for not asking you..i will remove it if you dont like...well do you?